Are you wondering what to do in Sydney? There's so much to see in this vibrant and exciting city that it's hard to know where to start. Here are just a few of the many wonderful experiences on offer.
1. Sydney Opera House
The Sydney Opera House is by far one of this city's most iconic attractions and a definite must see for anyone visiting Sydney. Located right on the harbour near Circular Quay, this inspiring structure continues to impress visitors from around the world.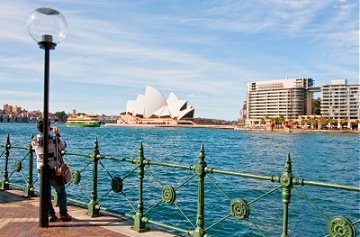 There are many vantage points for viewing this heritage-listed building but why not consider taking an insiders look as well? You can take a behind the scenes guided tour, spoil yourself with High Tea or perhaps even see a performance.
Click Here To Book Your Sydney Opera House Experience
2. Sydney Harbour Bridge
The Sydney Harbour Bridge is another of Sydney's most famous icons. It crosses the harbour between the CBD and North Sydney. There are many vantage points around the harbour for spectacular views and for the more adventurous, you can walk across the bridge or even take a Bridge Climb.
But, for the most relaxing option, consider taking a cruise on Sydney Harbour.
3. Sydney Harbour Cruises
Cruising Sydney Harbour allows you to enjoy and experience one of the world's most beautiful harbours in style and comfort from a boat or yacht. Not only will you see the Sydney Opera House and Sydney Harbour Bridge, but also all the spectacular little inlets and beaches scattered around the harbour.
There are many different cruise options to choose from. Perhaps you would like a taste of the harbour cruising with a morning tea cruise? Or maybe a more romantic sunset dinner cruise? Or even an adventurous jet boat ride?
Click Here To Book Your Sydney Cruise
4. Sydney Tower
Sydney Tower offers amazing views of the city, the coastline and even the Blue Mountains on a clear day. Take the elevator to the top levels and experience it for yourself.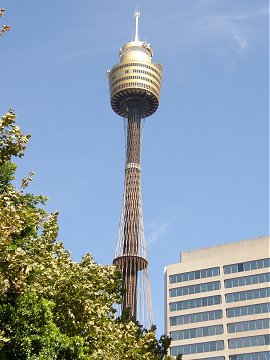 You can also spoil yourself by dining at the revolving restaurant. Not only will you enjoy fabulous food, but you will be treated to amazing panoramas as you dine.
Or if you are feeling a little more adventurous, why not take the Skywalk. You can step right out onto the top of the building and experience the view in the open-air and from a whole new perspective.
Click Here To Book Your Sydney Tower Experience
5. Australian Wildlife
Koalas and kangaroos are often top of the list when considering what to do in Sydney and there are several places to go if you would like to see them. They include Wildlife World at Darling Harbour, Taronga Zoo and Featherdale Wildlife Park.
Click Here To Book Your Australian Wildlife Experience
I hope you now have some ideas of what to do in Sydney. Sydney is a beautiful city so no matter what choices you make, you are sure to have a wonderful and memorable time here.
This entry was posted on Monday, June 27th, 2011 at 9:23 pm and is filed under Sydney Cruises, Wildlife Experiences. You can follow any responses to this entry through the RSS 2.0 feed. You can leave a response, or trackback from your own site.
Comments